VRoot is one of the best rooting software for android devices which are running on Android (4.0, 4.1, 4.2, 4.3 jelly bean), this software is supporting more than 3500 several android devices.
You can root any device (Samsung galaxy S3/S4, Galaxy Note 2/3, HTC, Sony, LG, Nexus, ...) running on any android version without voiding warranty, just by one click, no more complicated methods
Requirements :
Android device
USB cable
Windows PC
VRoot software
Before starting :
Download and install USB driver of your device
Download and install VRoot software
Put your device in "USB debugging" mode (Settings > Developer options)
Backup your data just in case of this process corrupt your data
Steps :
Launch VRoot software
Connect your device to PC via USB cable
Accept when your device display "Allow USB debugging" message
Wait until VRoot display the model of your device
Click the green Button and wait a few seconds
After that your device will reboot, you can unplug USB cable
Done
FAQ :
1. Will this delete my data?
- No, it won't
2. Is VRoot software support my device?
- I don't know, all what i can to say is that this software supports more than 3500 several android device (Samsung, Sony, Motorola, LG, HTC, Nexus, ....)
3. Will this method of rooting trip flash (binary) counter for Samsung galaxy S4 or Note3?
- No, it won't
4. Will this method of rooting trip KNOX WARRANTY for Samsung galaxy S4 or Note3?
- No, it won't
(KNOX WARRANTY VOID: 0x0)
5. Can I use this method to reset flash counter or KNOX?
- No, it won't reset it
6. Is it safe?
- If you follow this tutorial, yes
7. I don't trust VRoot software !!!
- Don't use it
8. How to Unroot my device after using this method?
- If your device was running on official FW, just uninstall SuperSU and
factory reset your device
9. Can I update my device via OTA?
- No, because the status of your device will be changed to custom
10. Can this method root android 4.3 jelly bean?
- Yes and 4.2, 4.1, 4.0, ....
11. I would like to replace the Chinese superuser with SuperSU !!!
- Follow this guide
How to Remove/Replace Chinese VRoot superuser with SuperSu
Posted by : love is me
Thank you very much. The method worked smoothly.
Just for the record, and you may want to share this information with your visitors. After finishing all the steps and rooting your phone. It is very wise to uninstall VRoot from your PC. I recommend using IObit Uninstaller 3. if VRoot uninstalled by the regular way through widnows, it leaves lot of registry keys on your pc that tries to open different ports as it shows on the attached file. IObit Uninstaller 3 will ensure that all related keys and other system files are totally removed. I am not going to share the link of the application, but you can safely google the name and read many reviews on PCWorld and PCMagz regarding the application (Its free). You can use any other Uninstaller application that you trust but is capable of completely remove the application from your pc along with all the keys and system files.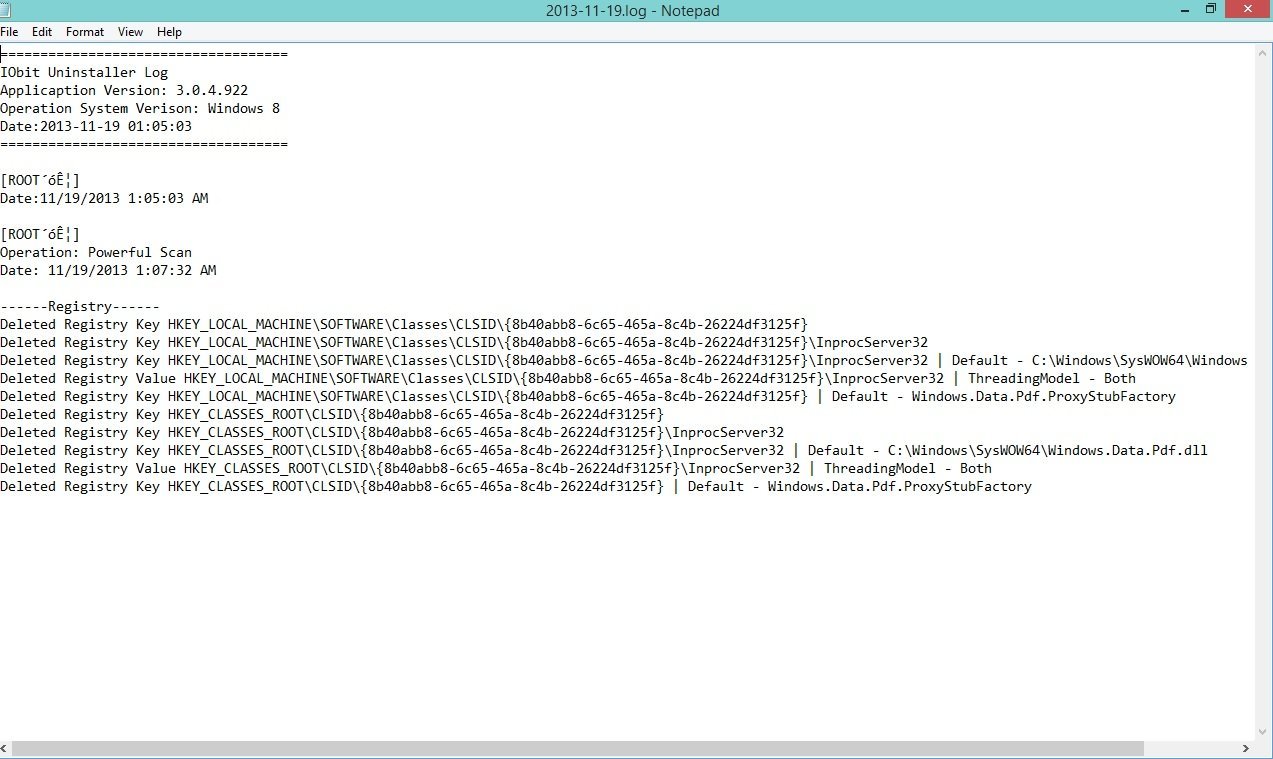 Downloads :